My favorite book
My favorite book by far was Catching Fire. To me, this book had the most content that was cohesive and interesting.
A lot of times, a sequel to a popular and successful piece of art can be disappointing, not simply because they are bad but because they didn't meet the expectations that the first work did. With Catching Fire, the world of the Hunger Games is expanded, the characters are even more developed, and the plot thickens immensely.
I also think that Catching Fire's themes resonate the loudest within today's culture in terms of the themes of oppression and defiance. For example, the whipping post can be thematically connected to slavery, Holocaust, and various different kinds of universal evils in the world, some of which hit home to many United States cultures.
Slavery (in which many African Americans were whipped as slaves ancestrally), is a big allusion connected to Gale being whipped for the littlest offense.
I also like that Catching Fire establishes the "Fire v. Snow" theme that resonates between Katniss and the President, appropriately named Snow.
This is my favorite theme throughout the books - the way that fire versus ice is discretely portrayed in the books is really cool. For example, the way the Mockingjay symbol is constantly doused in fire, and how Snow's rose is white.....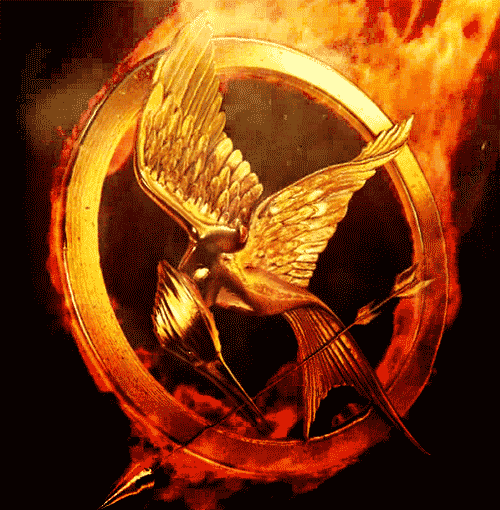 ....the little things impress me in the books, and Catching Fire does the best at expressing key themes throughout.